Niagara Wineries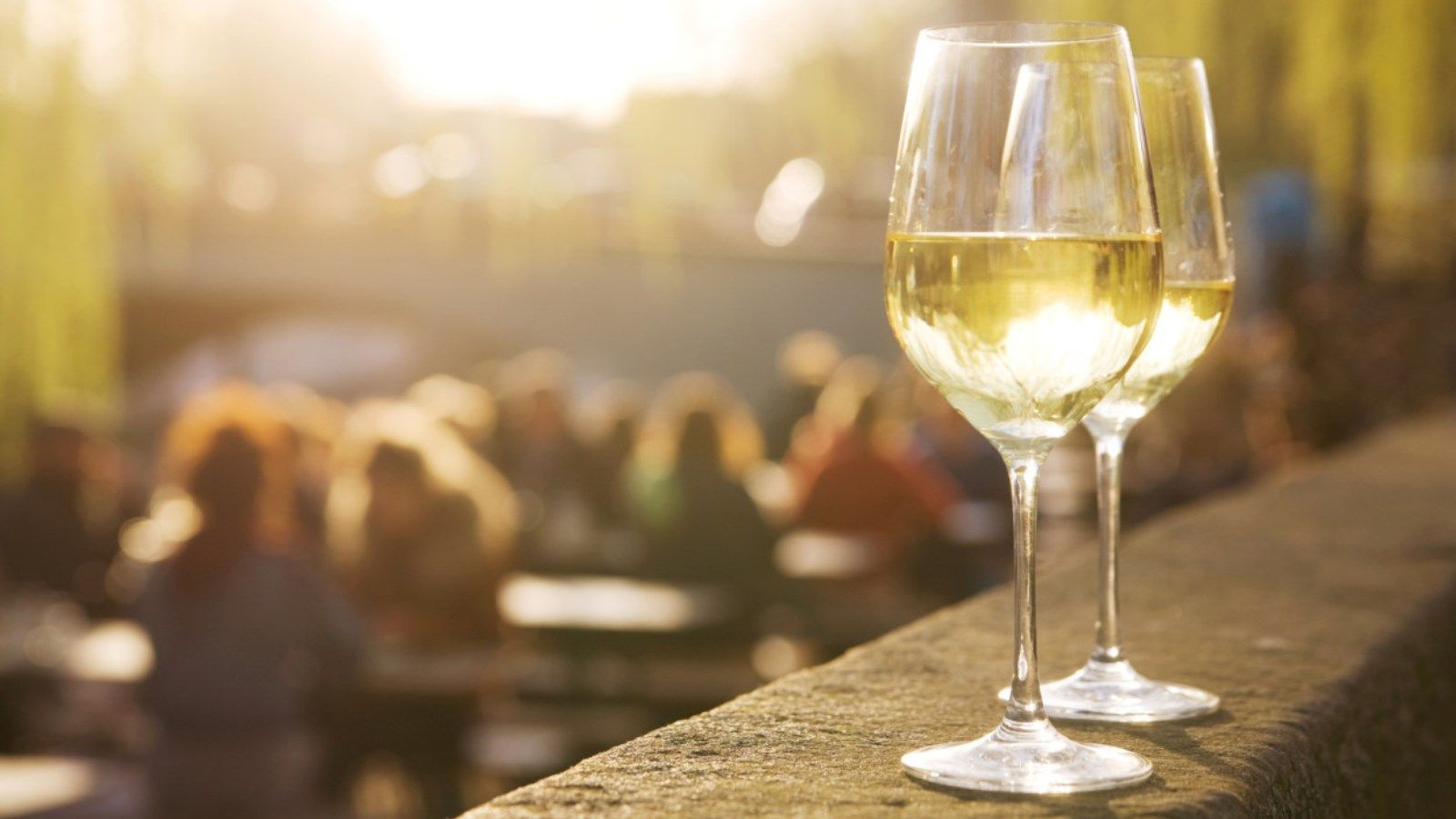 Explore the many diverse Niagara wineries all located near the Four Points St. Catharines. The Niagara wine region is home to a multitude of award-winning wineries, elegant restaurants and gift stores. Guests will be amazed by the beauty and incredible wine variety the region has to offer. View our exclusive wine offers here.
Local Winery List
Henry of Pelham Winery - (7.1 km/ 4.3 miles) Established in 1988, Henry of Pelham winery was one of the first estates to produce their wines from 100% Ontario grown grapes. They focus heavily on vinifera grape varities, but also produce premium quality wines of Chardonnay, Riesling and Cabernet Sauvignon to round out their family of grapes.
Hernder Estate Wines - (7.3 km/4.4 miles) Offering wine tasting and tours seven days a week, Hernder Estate invites guests to sample their award winning VQA wines and explore their facisnating estate. From the sprawling vineyards to wine press, barrel cellar and bottling, a tour of Hernder is sure to impress all wine lovers alike.
Rockway Glen Estate Winery - (11.5 km/7.1 miles) Wine enthusiasts will find a wide variety of wines at Rockway Glen Estate. Their extensive list of VQA wines includes; Reserve Chardonnay, Vida, Riesling, Baco Noir, Cabernet Merlot, Rerserve Merlot, Reserve Cabernet Sauvignon, Merlot Rose and many more. Wine tastings are available daily in their Wine Boutique where you can find gifts and wine accessories as well.
Château des Charmes - (11.7 km/7.2 miles) With more than 30 vintages in their vineyards, Château des Charmes is sure to have a wine that appeals to every wine lover's palate. Public tours, limited to a maximum of 30 guests per tour, are available on a first come, first serve basis. Château des Charmes offeres a variety of tailored tours for you to choose from including private and group tours for events and gatherings.
13th Street Winery - (12 km/7.6 miles) This family owned winery is deeply rooted in Niagara and prides themselves on creating award winning wines using hand-crafted traditional methods. Sparkling wines, Gamay, Riesling, and Chardonnay make up the foundation of their product line while offering other small batch varieties and blends that include, Sauvignon Blanc, Pinot Gris, and Meritage wines. Visit their wine shop and tasting room open Monday to Saturday from 11 AM to 5 PM.
Ravine Vineyard Estate Winery - (13.8 km/8.6 miles) Niagara's most historical winery, Ravine Vineyard Estate, has been a family farm for five generations. Open seven days a week, Ravine Vineyard invites guests to explore and discover the history of their family run estate seven days a week. The estate offers both tour and tasting experiences as well as group events.
Creekside Estate Winery - (14.4 km/8.9 miles) Complimentary tours are offered daily at 2 PM and tastings are available during retail business hours and range from $1 to $3 per sample, but fees are waived with a wine purchase. With a vast selection of whites, reds and reserves, Creekside Estate is open year round and puts on numerous events at the winery and throughout the Niagara area.
Hillebrand Winery - (15.7 km/9.8 miles) Crafting fine VQA wines for more than 30 years, Hillebrand Winery is known as a winemaking pioneer. The winery is open daily from 10 AM to 9 PM and offers both wine and culinary experiences unique to Niagara wine country. Hillebrand wines and menus are inspired by the evolutions of seasons around Niagara and provide guests with a resonating sensory experience.
20 Bees Winery - (16.5 km/10.3 miles) Located at Diamond Estates Wines & Spirits, 20 Bees Boutique is open daily from 11 AM to 6 PM with extended summer hours until 7 PM.
Stoney Ridge Estate Winery - (17.2 km/10.7 miles) Known for priding themselves on exceptional winemaking, Stoney Ridge offers a variety of tastings, tours, and exploration packages for guests to choose from. Guests can peruse their large selection of VQA wines in a relaxed and unrushed atmosphere.
Vineland Estates Winery Ltd - (19.6 km/12.2 miles) For over 25 years, Vineland Estates has offered guests world-class cuisine and premium fines to create the ultimate Niagara culinary and wine experience. Wineshop is open daily from 10 AM to 6 PM May through October, Sunday - Thursday 11 AM - 5:30 PM, and Friday and Saturday 10 AM - 6 PM during November through April.
Wayne Gretzky Estates - (20.7 km/12.9 miles) The full selection of Wayne Gretzky wines can be found in Wine Country Vintners, located in a heritage building on Queen Street in the heart of Niagara-on-the-Lake. This is where guests can sample and purchase your favorite wine selections.